The provision of education is a fundamental right for all individuals, and the availability of high-quality education plays a crucial role in the advancement and development of any society. The government of Pakistan has developed a variety of programs and initiatives to improve the educational infrastructure. However, the country still encounters challenges in its efforts to provide equal access to high-quality education for all citizens, particularly those living in geographically remote regions.
In this scenario, foreign aid is a potential solution to this challenge, as it can enhance government resources and improve the education system. The primary aim of this article is to underscore the significance and role of foreign aid in growing the education system of Pakistan.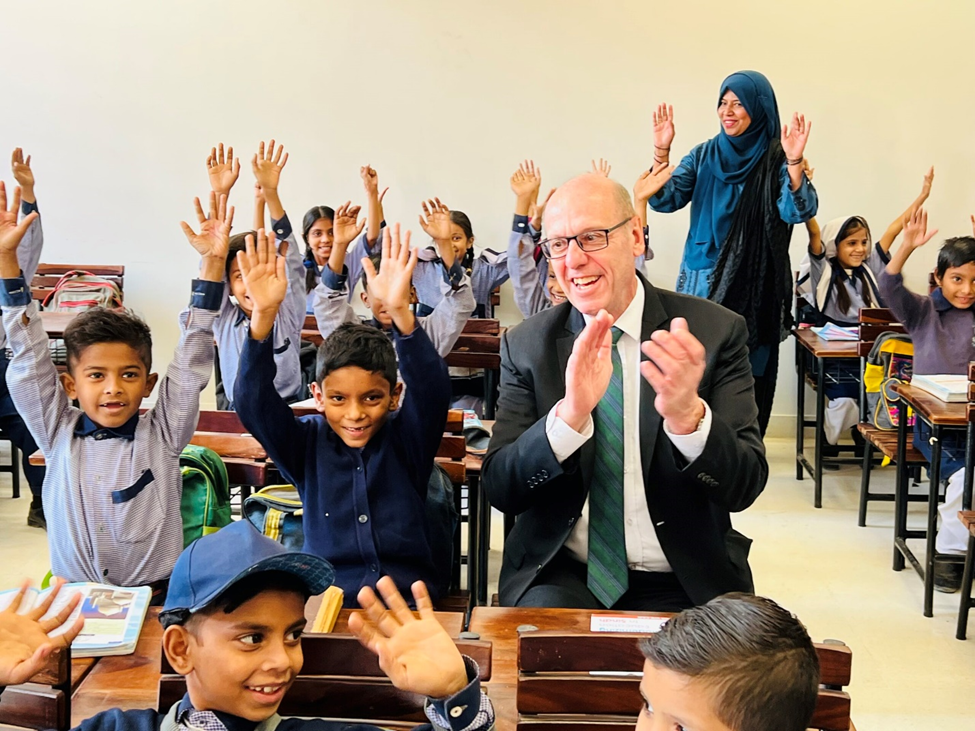 Education in Pakistan
Education has been a major concern since the inception of Pakistan. Only sixty percent of the population can read and write, which is a relatively low rate compared to other countries. The education system in the country consists of four distinct levels: primary, intermediate, secondary, and postsecondary.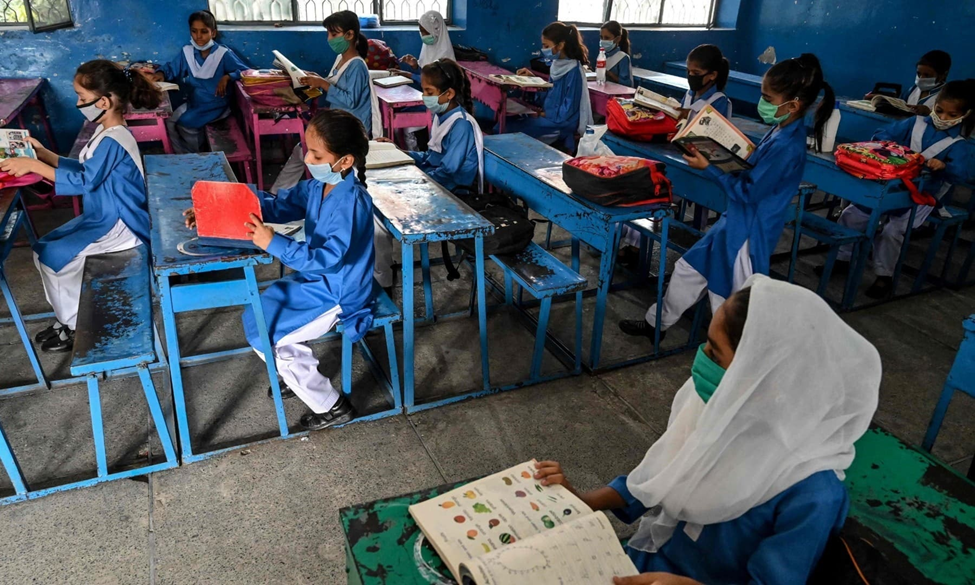 Through various policies and initiatives, the government of Pakistan has been striving to enhance the education system. An example of such an initiative is the National Education Policy, which was implemented in the year 2017. The policy seeks to provide free, high-quality education to all elementary and secondary school-aged students. Similarly, the National Curriculum of Pakistan (NCP) was implemented in 2020 to establish a uniform educational system comprising curriculum, medium of instruction, and standardized assessment, ensuring that all children have equitable access to high-quality education.
Despite these efforts, the education system still faces numerous complications. One of the substantial challenges is a scarcity of funding. The government spends less than 2 percent of its GDP on education, which is substantially lower than the United Nations' recommendation of 4-6 percent. This absence of funding has led to a lack of schools, teachers, and essential facilities such as electricity and water in a number of regions.
Foreign Aid in Pakistan
Education and foreign aid can play a significant role in the growth and development of Pakistan. Foreign aid, which comes in a variety of forms such as grants, loans, and technical assistance, plays a crucial role as a valuable resource for developing countries such as Pakistan, helping to strengthen their education systems.
Pakistan has received foreign aid from several countries, including the United States, China, and the United Kingdom. These funds have been allocated for the improvement of educational institutions, the professional development of instructors, and the improvement of infrastructure. However, the aid has not been utilized effectively, resulting in certain gaps, primarily due to the following factors: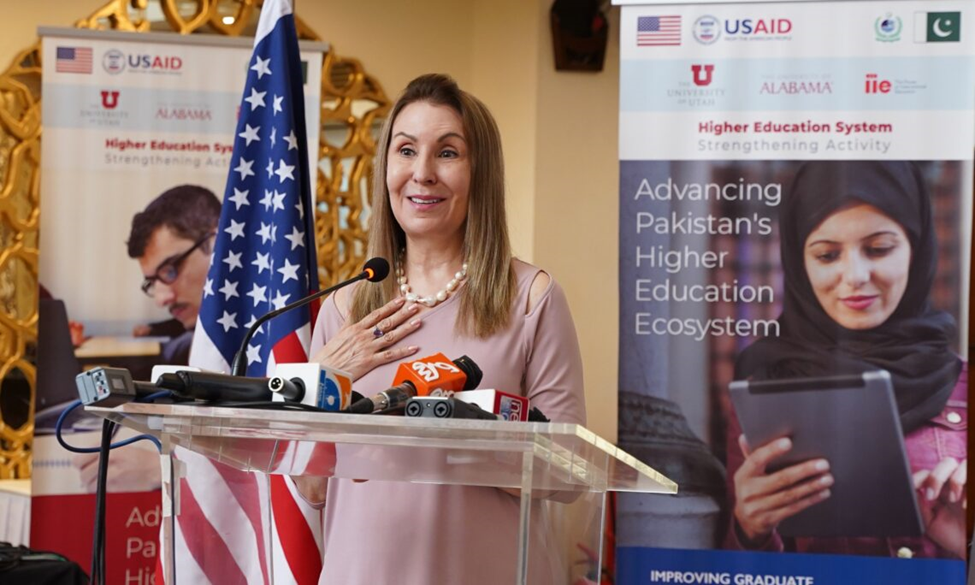 Lack of Government Commitment
The government funding for the education sector continues to be inadequate. Pakistan has allocated less than 2 percent of its GDP to education, falling short of the international standard of 4 to 6 percent. Hence, the government needs to allocate more money to education in its budget to show its strong commitment to the sector. This will provide a more stable funding source.
Corruption
Corruption is a significant impediment to the effective utilization of foreign aid. Pakistan ranks 140 out of 180 countries on Transparency International's 2022 Corruption Perceptions Index, indicating a high level of corruption. The country must strengthen anti-corruption measures and establish a transparent monitoring and allocation system for foreign aid funds. The government must implement stringent accountability mechanisms, such as audits and investigations, to prevent corruption.
Gender Disparities

Pakistan has significant gender education disparities. It is essential to establish targeted policies and initiatives to promote girls' education and reduce the gender disparity, ensuring that all individuals have equitable access to opportunities.
Lack of Accountability
The lack of accountability in the education system results in mismanagement of funds and undermines the impact of foreign aid. There is a need to implement performance-based evaluations for schools and teachers to ensure that aid is directed toward effective outcomes. Additionally, there must be a culture of transparency and accountability at all levels of the education system.
Conclusion
Education is crucial to the progress and development of any country. The government of Pakistan has been working to enhance the country's education system, but more must be done to provide quality education to all citizens, particularly those living in remote areas. Foreign aid can provide the government with additional resources to enhance the education system, but significant progress requires a coordinated effort from the government, civil society, and international donors. Improving the education system of Pakistan is essential for reducing poverty, fostering economic growth, and attaining sustainable development.
Disclaimer: Any opinions expressed in this article do not necessarily reflect the opinions of Pakistan Education Review. This content is meant for informational purposes only.